A trip to Bonifacio: guided tour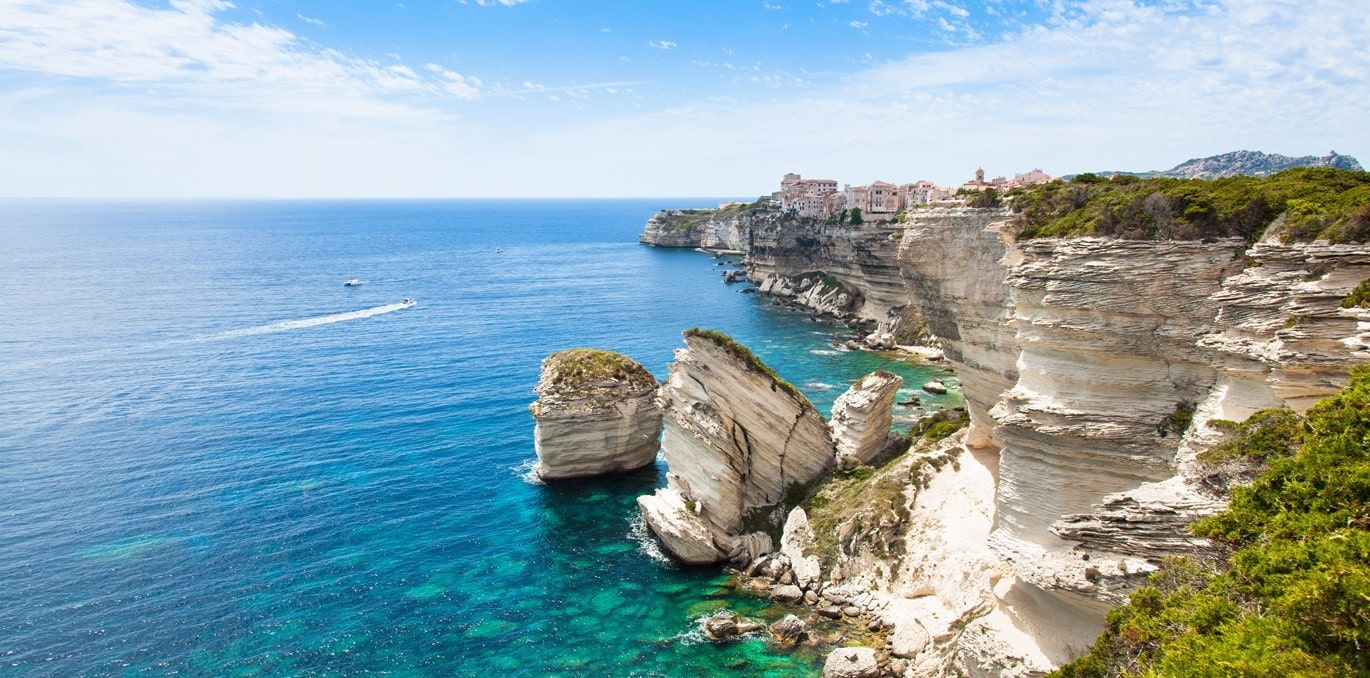 Come experience exceptional moments in Bonifacio
The picturesque capital of Corsica, atypical city recognized worldwide thanks to its tourist attractiveness, will give you to contemplate beautiful landscapes, a cultural and historical dimension but also moments of absolute relaxation in the unique and preserved environment .
Enjoy a trip to the marina, where you will find our agency in Bonifacio, then visit the citadel via the Rastello and Saint-Roch climbs. From there, you will only have to enjoy the exceptional panoramic view of the cliffs up to the lighthouse of Pertusato, sentinel of the most southern point of Corsica and metropolitan France. Then you can indulge in the many cliffside restaurants to sample some of the local specialties.
From here, you can go down the spectacular stairs of the King of Aragon, cut in the limestone in the 15th century, which will take you back in time and enjoy an unobstructed view in an unusual setting at the bottom of the cliffs on the open sea
Do not miss the ride to the Pertusato lighthouse. Enjoy a walk on the cliffs of Bonifacio to the lighthouse, with a breathtaking view of the citadel, Sardinia and Lavezzi islands. Enjoy the rewards of going down and swimming at Saint-Antoine beach.
Finally, spend some relaxing time on the Sperone International Golf Course, one of the most beautiful golf courses in the world, with its 18 holes, on the cliffs and at the seaside, which offers breathtaking views while practicing one of the most course or time to take a private lesson, in the heart of the private domain where are some of our exceptional villas.
Indeed to spend an unforgettable stay and a successful holiday the choice of your accommodation account for a lot, that's why we choose with the utmost care of exceptional properties for our customers, let yourself be seduced by our selection of villas rental in Bonifacio, near beaches with turquoise water like the Rondinara, the Gulf of Sant'Amanza, the beach of Pinatarella or the little Sperone, a few kilometers from Bonifacio, all in a preserved and wild environment.
Feel free to contact our agency for more information on properties for rent and sale in the area of Bonifacio, but also for information on the good addresses that are found there.
Our team is fully dedicated to prepare you a pleasant stay and to meet your expectations.