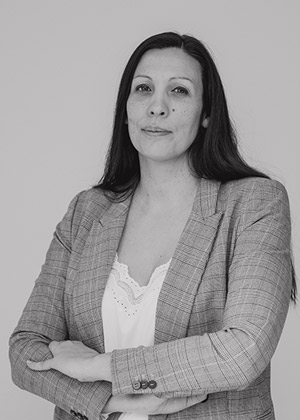 Nelida CALDERON
Communication Manager
"The best publicity is a satisfied customer…"
Tell us about yourself
My name is Nelida CALDERON, and I've been with BARNES Corse for eight years. With over 10 years' experience as Customer Service Manager for a Geneva-based energy distribution company, I have acquired extensive skills in customer relations, management and project management, and it is with great enthusiasm that I put my skills at the service of BARNES Corse. As our agencies have continued to grow, I've held a variety of positions in administration, sales, concierge services and communications… a real Swiss Army knife.
Why BARNES Corse ?
For me, it was an obvious choice: its prestige, plurality, ethics and international influence are real assets.
But it was above all the values shared by BARNES Corse that attracted me, this love for the island and its environment, and the important links within a very dynamic team.
What is your role at BARNES Corse ?
I'm in charge of communications, and every day I learn a little more about the job! My job involves everything to do with the press, the web, social networks and events. What I love most is highlighting the properties for sale and for rent that our customers entrust to us, and creating a relationship of trust through targeted, personalized communication. The best advertising is a satisfied customer.
Do you have a passion or hobby outside work ?
Outside of work, focus on the present moment! Taking full advantage of my daughter and my family is essential for me!
Contact me
Contact me for more information