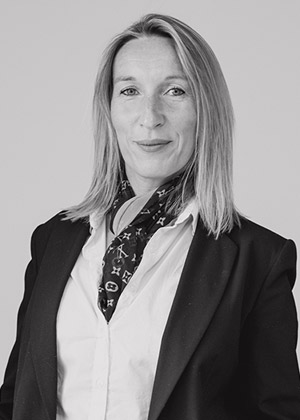 Ouliana CAMILLI
Sales Consultant
Commercial agent
BARNES Corse is both an open door to the world, but also a family business that shares human values and a love for Corsica … "
Tell us about you ?
We can say that my background is very heterogeneous, first an accountant for 12 years in a firm, employee of a swimming pool company for 7 years, then creator of a small holiday home at the same time, and today a sales agent. at BARNES Corse… but above all a mother, volunteer and parent of students. I am lucky enough to live with my family in Pinarello, which for me is the most beautiful place in the world!
Why BARNES Corse?
BARNES Corse is both an open door to the world … but also a family business that shares human values ​​and a love for Corsica.
What is your mission at BARNES Corse?
I am working as a sales agent. I specialize in the northern sector of Porto-Vecchio and particularly the town of Zonza, the cradle of my childhood.
What are you doing to be well?
To live well, it is important to create rituals, wake-up time, breakfast, yoga… Make a stress-free schedule, a bit of sport or relaxation, a book, music… Everything you need good ! And also, create a weekend schedule, with different pleasures, for everyone's happiness!
Contact me
Contact me for more information