Bocca Del Oro
An authentic hamlet near the beaches
Bocca Del Oro is located at the crossroads between the two most famous beaches of Porto Vecchio: Palombaggia and Santa Giulia. This small and historic hamlet with its traditional granite houses and discreet villas in the heart of the maquis are the fame of this sector to the envied situation.
Bocca Del Oro is a small hamlet on the road to the beaches of Santa Giulia and Palombaggia, located in the municipality of Porto Vecchio it is one of the closest to the city center and enjoys an immediate proximity to the most beautiful beaches in the area. The center of the village is built of modest traditional houses in granite size but perfectly maintained which gives the locality a special charm. In the vicinity of many villas and luxury properties have been built in recent years, all of high standing and spaced from each other, separated by areas of maquis or old gardens and olive groves.
The site has many renowned restaurants around and it is very easy to access the beaches of Santa Giulia and Palombaggia, both a few kilometers away. The proximity of downtown Porto Vecchio is one of the assets of this sector and allows proximity to the city center while living in a beautiful setting near the beaches.
Bocca Del Oro in our blog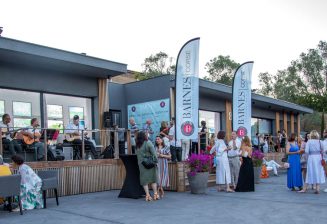 Photographic exhibition Alessandra ANTONINI
#Blog
#Events
July 3rd, 2019