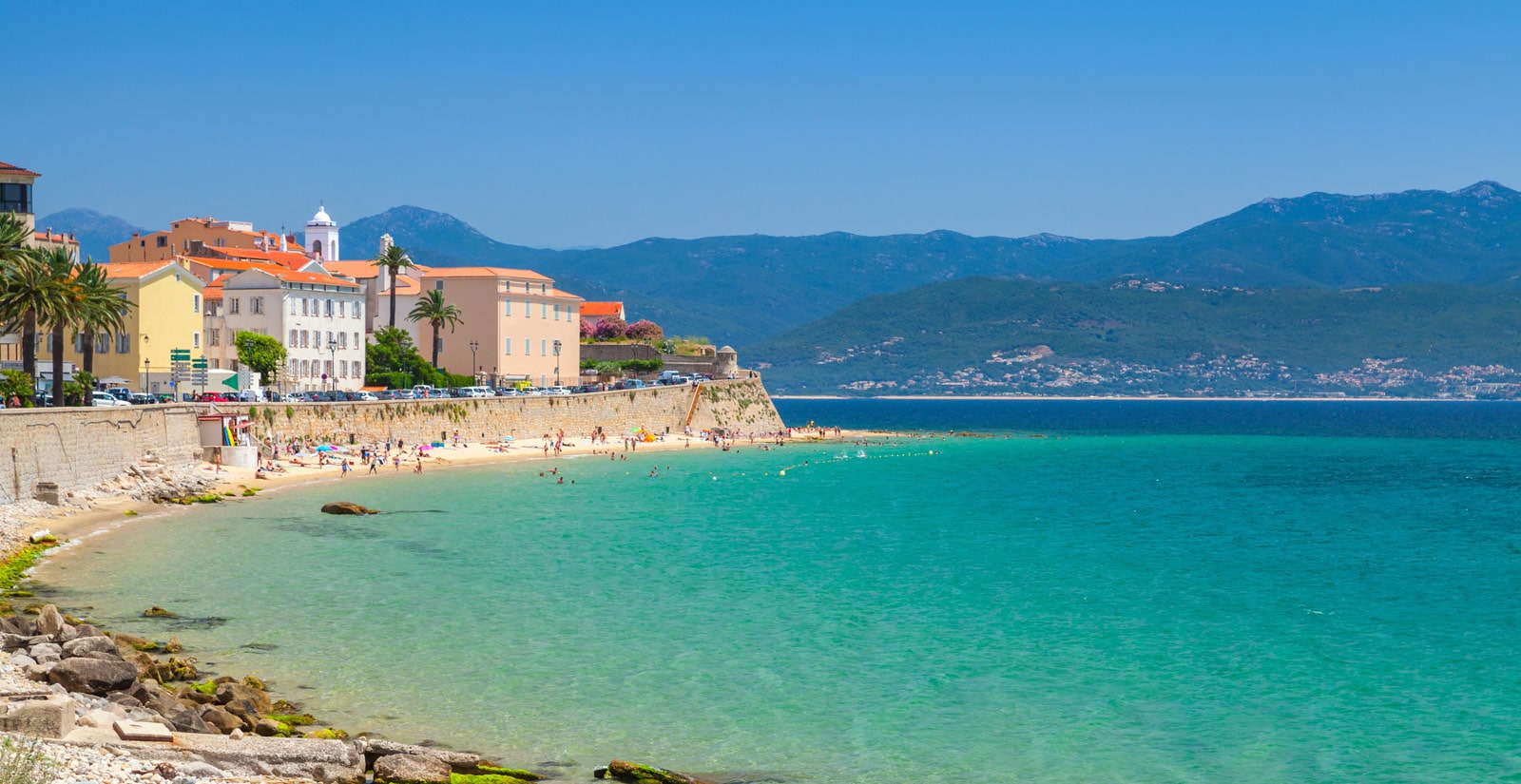 Today nicknamed "Imperial City", Ajaccio is the largest city of Corsica and the capital of Southern Corsica. Famous for being the birthplace of Bonaparte and closer to us that of Tino Rossi. But the city is also famous for its coral fishing tradition, the beauty of its bay, the mildness of its climate and the charm of its built Italian-style heritage.
Ajaccio enjoys international access thanks to its airport and its regular flights with the principal cities of the continent. The commercial port also provides links to the mainland and Italy.
Do not miss to visit the most remarkable places of the city and its surroundings: the bloody islands, the beaches of Porticcio, the Fesch district and its museum, the historic center and its beautiful facades, the authentic fishing port …
In the heart of the hinterland, the valleys of Prunelli and Gravonna open on mountainous landscapes which shelters typical villages offering splendid panoramas on the area. Houses of master, villas in seaside, apartments with sight sea, the market is dynamic and rich of a varied offer.
For this reason we offer a fine selection of prestigious properties located in the most requested sites in the region of Greater Ajaccio, ranging from Propriano to Cargèse. We accompany you in your investment project or to prepare your next stay.
Share your Luxury real estate project in Ajaccio with us Contact us
Our selection of properties in the Ajaccio region
Properties for rent in Ajaccio area