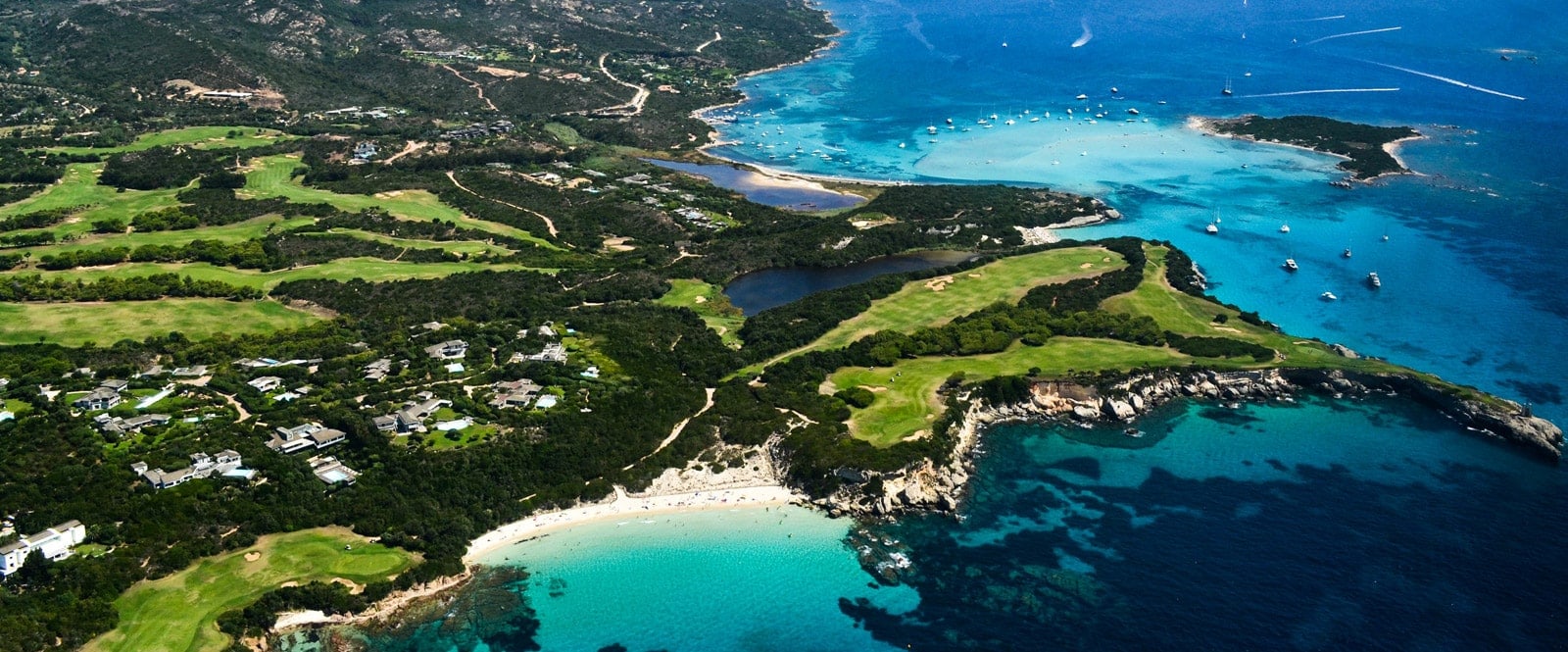 The most representative place of luxury real estate in southern Corsica, its popularity and its international influence, it is the Domaine de Sperone which is and remains the reference in terms of luxury on the island of beauty. In result, the site has become a real symbol of quality of life, reconciling simplicity and luxury at the seaside, contemporary design and integrated architecture, respect for the environment and its development.
Here the setting is spectacular, breathtaking! From the Red Cedar wooden terraces typical of the architecture of the estate's villas you will have the rare pleasure of contemplating the Sardinia facing you, the wild and unspoiled Lavezzi islands, the Cavallo island frequented by a discreet and prestigious clientele; the sea is turquoise or emerald depending on the light and you will not get tired of the changing beauty of a paradise landscape.
The area also offers the opportunity to travel one of the most prestigious golf courses on the planet, the green dives into the sea and gives to see a breathtaking panoramic view. The proximity of the estate of Sperone with Bonifacio the citadel perched on the cliffs of limestone adds to the unique charm of this rental, an unforgettable stay awaits you in the extreme south of Corsica.
Share your Luxury real estate project in Sperone with us Contact us
Our selection of properties in the Sperone region
Properties for rent in Sperone