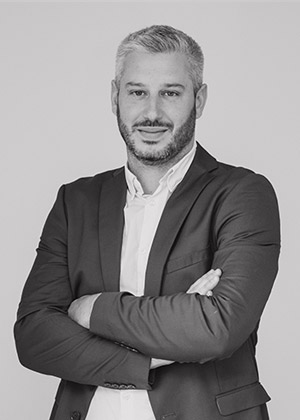 Joan SOLER
Administrative and accounting manager
"Corsica has many assets, and helping people discover them in the best possible way reinforces my decision to continue in this sector."
Tell us about you ?
Young islander graduating from a master's degree in management and business administration, I joined the BARNES group almost 2 years ago. I hold the position of Administrative and Accounting Manager at BARNES Corse.
Why BARNES Corse?
I didn't know the real estate industry at all, to me he looked like a commercial agent selling property… hell of a prejudice!
Thanks to BARNES Corse, this vision seems completely absurd to me. Real estate is a sector full of trades, innovations, technological tools and many other surprises. Today, for me, the major objective of a real estate agency like BARNES Corse is customer satisfaction, finding the "favorite" property, finding the rental that perfectly meets the customer's expectations. What I like about this area is to make people discover the beauty of our island, the beautiful expanses of the sea but also of the mountains, it must be my identity that speaks. Corsica has many assets and making them discover in the best possible way gives me comfort in the idea of ​​continuing in this sector.
What is your mission at BARNES Corse?
My goal is to add my stone to the building, to continue with my employees to develop BARNES Corse and to share the gems that Corsica has in store for us.
What are you doing okay?
I go to the mountains, play sports or relax over dinner with friends.
Contact me
Contact me for more information