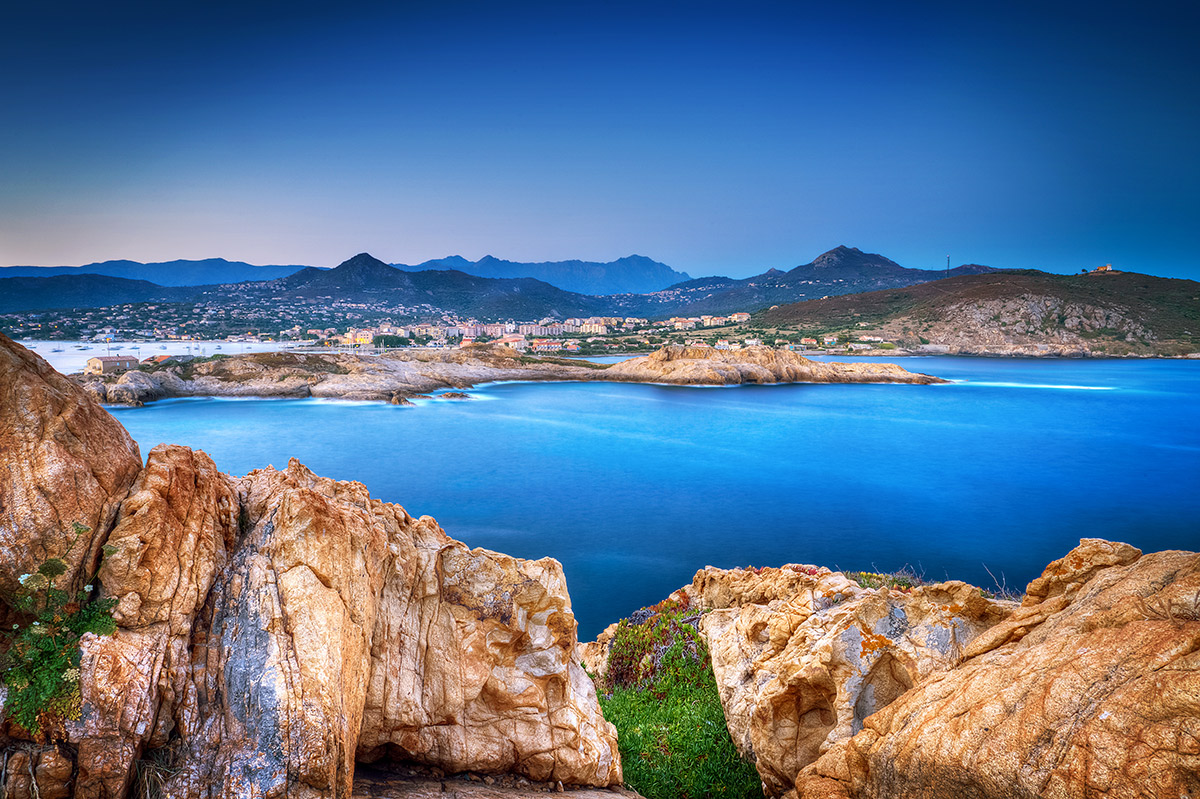 Ile Rousse
An iconic locality feet in the water
2nd city of Balagne the locality owes its attractiveness to its exceptional situation, here the beach invites itself in the historical center town, the beauty of its bay and its hinterland, and the quality of its building between contemporary villas and historical houses
Ile Rousse is after Calvi the second largest town in Balagne, a region located north-west of Corsica, founded by Pascal Paoli to compete with the nearby Genoese city of Calvi.
The city is located on the waterfront with the beautiful beach of Marinella with turquoise waters that comes to the edge of the marketplace plane trees centenarians. The historic city center made of narrow streets with old facades give all its charm to the city.
It is essentially to its exceptional coast that the town owes its fame as the coast is here spectacular, with its red rocks that gave its name to the locality. The city is very well served, by road on the axis Corsican center – Calvi, but also with the small railway that crosses the city center, and its port that connects Corsica to the mainland and Italy.
In the field of luxury real estate Ile Rousse has largely developed with the construction of many high-end residences, villas by the sea and quality hotel establishments.
That's why we regularly select prestigious properties in the area we present here. Our experience in the real estate market in Corsica allows us to be at your disposal for you to discover the investment opportunities in the region.
Properties for sale in Ile Rousse
Properties for rent in Ile Rousse