Art and real estate meet at the opening of our agency in Palombaggia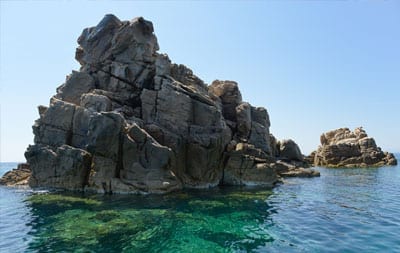 When art and real estate come together to celebrate Corsica
On the occasion of the opening of his new office located in Bocca Del Oro and dedicated to real estate in Palombaggia, Porto Vecchio and its surroundings, Claudia Mura director and Jacques Magliolo associate director as well as the entire Barnes Corse team you invite to discover an exhibition of the photographs of Charles Guy with the evocative name of the "Photographs of Corsica and elsewhere".
A selection of snapshots representative of the work of the artist whose favorite theme is the landscapes discovered during travels around the world … and in Corsica or Charles Guy regularly poses his bags.
By browsing through this selection of shots gathered in an unpublished selection for the occasion is the insular coastline that is particularly central focus: rocks emerging from the water, torn odds changing colors … each photograph celebrates the meeting of water and mineral
This evening was also an opportunity for the Barnes Corse team to present you a fine and exclusive selection of prestigious properties, villas for rent in Palombaggia or rare properties for sale in the popular area of Palombaggia and Santa Giulia.
What could be better at the end of a busy day under the already scorching sun of the month of June than to enjoy a moment full of freshness and beauty, over a drink contemplating the unique landscapes of the island of beauty that the artist was able to fully highlight.
We are happy to have had a great time together and thank you for being here!